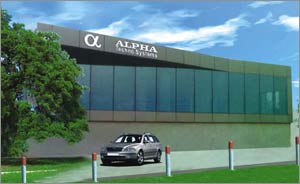 Alpha Techno Systems Pvt. Ltd. an ISO 9001:2008 Enterprise manufacture and deal in Switch Mode Power Supplies, DC to DC Converters, Battery Back-up Systems, DINRail Mount SMPS & Relay cards, Electronics Systems, Computer Based Systems & Network installations.
Foundation of Alpha Techno Systems Pvt. Ltd., formerly Alpha Systems is the rich experience of its partners since 1992 with the client-base primarily from shipping industry. Alpha Systems came into existence to further cater to the specialised requirements of the Off-Shore and Shore based installations in the electronics.
Alpha Techno Systems Pvt. Ltd. Directors has given it enriched technical base enabling it to provide custom made products in highly sophisticated electronic market of today. It also has its own complete Research & Development setup to specifically meet the requirements of its clients and is backed by reliable service network of qualified engineers. The firm's innovative style utilises the best sources to gain a competitive edge through quality and cost effective products and services.It has customers in almost every field including Panel Meter/ Weighing Scale Manufacturers etc. Some of the new projects include SMPS with built in Battery Charger for various equipments, instruments where automatic battery changeover in case of mains failure is required.With this we would happy to be associated with you. And will assist in achieving your goals in the most effective manner.